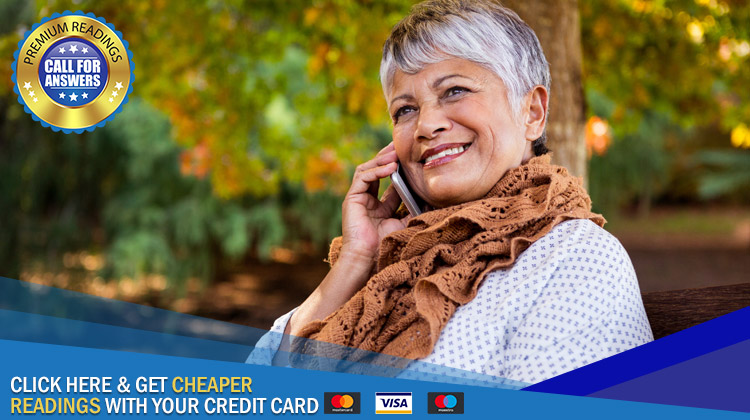 CALL NOW:
0904 007 0679
(Call cost 45p per minute plus network access charges apply)
CALL NOW:
0904 007 0679
(Call cost 45p per minute plus network access charges apply)
At Cheap Tarot Readings we specialise in the discovery of the future. Our team are dedicated to bringing you the most accurate psychic readings over the phone. We have been around for 20 years and during this time we've helped many people just like you realise their potential.
If you want to know you're future you can rest assured that our psychic family will do all that is within their power to show you the light. A question that many people tend to ask is, 'Why are your costs so low?' The reason for this is that we've been on the other side of the call. We know what it's like to pay through the nose in the hopes of discovering what your future has in store for you. The team at Cheap Tarot Readings have done nothing but strive to provide a high quality service at the lowest possible price for those who need it most. No longer do you have to spend your entire months wage package to unravel the secrets of the future, our cheap psychic lines are always open so a helping hand will never be out of your reach.
The Best Tarot Card Reading Phone Service
Our psychics have chosen to join us at, Cheap Tarot Readings, because they understand what it is that we're trying to achieve. Just like us, our psychics believe in providing the best service possible at the lowest cost. We have loads our individuals that have been blessed with future sight and have decided to join our efforts. They've joined forces with us because they want to share their talents with the world. However, they don't want those that they help to pay through the nose for it. The only reason our psychics even charge for this service is because just like the rest of us, they need to make a living. Despite this fact our loving team is more than happy to charge less for their services so that you can benefit from their supernatural ability. Our readers are some of the most giving and considerate people that you'll ever meet.
Calling our cheap psychic chat lines is simple. All you need to do is dial this number – 0904 007 0679 (Call cost 45p per minute plus network access charges apply). Once you get through you'll be presented with a list of messages that'll allow you to choose the psychic of your choice. Select the reader that best suits your needs and we'll put you through. That's all there is to it. You can stay on the phone to our astounding readers for as long as you'd like, there will never be a time limit on our psychic lines. When you're finished, just hang up the phone. Hopefully our loving team will give you the answers that you seek by the time you part ways.
Affordable Tarot Card Sessions
All of our cheap psychic lines cost just 45p (per minute). No matter what it is that you'd like to discuss with our talented readers, we'll always do our best to keep the cost to you as low as possible. Our 45p Psychic chat lines have proven to be exceptionally popular over the years because they allow our invaluable customers to get a real insight into their futures at incredibly low rates. Call our cheap psychic line now and unveil the secrets of tomorrow for just 45p (per min).