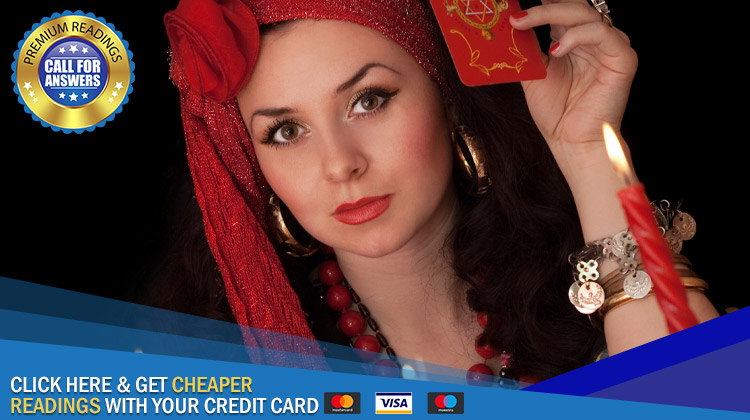 CALL NOW:
0904 007 0679
(Call cost 45p per minute plus network access charges apply)
CALL NOW:
0904 007 0679
(Call cost 45p per minute plus network access charges apply)
Once you've made your choice in regard to which fortune-teller you want a reading from, you'll need to know how to get the most out of your session. By asking the right questions and understanding the characteristics of tarot cards and how they work will yield the best results. Today, we're going to share with you some of the most common mistakes people make when receiving a reading and how best to avoid them.
Thankfully, tarot card are quite easy to understand, at least on the most basic of levels. A skilled Tarot reader will explain the various concepts that exist with cartomancy and will make sure that you know what's going on during your reading. Whilst you can simply call us for entertainment, you'll quickly come to the realisation that tarot cards have a lot of information to share with you about life.
Mistakes People Make During Tarot Card Readings
One of the most common mistakes that people make when getting a tarot reading is simply forgetting to ask about something. Imagine going through the process of choosing a psychic and then forgetting your main reason for calling. When this occurs, it's usually because people tend to get side-tracked by the various messages that the reader is passing on to them.
Before call, try meditating so that you'll be able to maintain a stronger focus during your reading. It may sound silly, but writing down the things you want to ask can also help keep your session on the right track.
Failure to Take on Board the Messages Received
So, you've just received a fantastic reading and you're feeling more motivated than ever to turn your life around. You've gained foresight and knowledge about how to proceed, but you don't. This is something that happens when people try to make big changes in a short amount of time. Whilst you may be encouraged to do new things to ensure that you live the life you deserve, don't push yourself beyond your means. Ask your chosen reader about how to maintain the path you want to be on. This will prevent you from slipping back into the easy road; it'll also be of benefit to you to practice self-discipline and meditation.
Not Understanding the Card Reading You Opted For
With the world of cartomancy, there are many card reading options available. These options range from tarot card readings, angel/ oracle card readings, and playing card readings. Whilst these techniques are compatible with one another, they each off different things in regard to the results they deliver during a reading. Knowing what kind of reading you're after will help you select the right cartomancer. Tarot cards are largely used to gather information about the past, present, and future. Oracle/ angel cards are made to give the recipient uplifting messages so they can be inspired. Playing cards work in a similar fashion to tarot cards, however, they are more difficult to read, to honest, tarot cards are preferable nowadays.